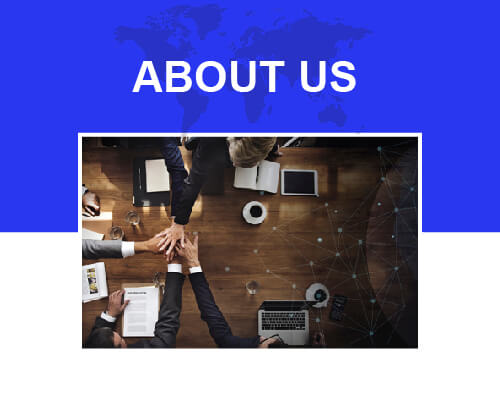 Why iTechOps?
iTechOps is thrilled to announce its official recognition as a startup by the Government of India Ministry and Industry, Department of Promotion of Industry and Internal Trade. As a proud contributor to the #startupindia movement, we stand as a leading enterprise in the software and cloud sectors, poised to soar to great heights.
At iTechOps, we specialize in revolutionizing business solutions for organizations in the technical and cloud sectors. With a comprehensive range of services including DevOps, CloudOps, full stack development, Kubernetes, product and platform engineering, and more, our mission is to optimize the utilization of technology in today's dynamic landscape.
As Cloud Solution Providers, our goal is to enhance the performance of your business organization, even in the face of fierce competition, by saving valuable time and effort. With our expertise, we provide the foundation upon which you can rebuild and reshape your organization's success.
Choose iTechOps as your ultimate partner in the software and cloud sector. Experience the seamless integration of cutting-edge solutions as provided by our expert cloud solution providers and unlock your organization's true potential. Contact us today to begin your revolutionary journey.
Services we proivde to transform your business solutions
CloudOps | Single and multi-cloud services | Software development and DevOps consulting services | full-stack web development | Product and platform engineering | Digital marketing | UI/UX services.
We, at iTechOps, understand your business needs and help you expand your customer base with advanced and extensive cloud and Kubernetes services.
Our Story
iTechOps is best Software Development and DevOps Consulting company delivering top services in areas of advanced Web & Mobile Development, Api Development, CloudOps, DevOps and Full-Stack Development. We are located in Gujarat, India with our revolutionary minded people.
What we do
We at iTechOps, firmly believe in providing the best quality services abiding by all the ethical issues underlying every responsibility we carry. Our team believes in a fast but efficient process of providing the best out of the quality resources available to us. Our team has been expertly trained and contains skilled individuals who excel in various software development fields to help and guide the clients for the growth of their digital softwares.
Our Mission
Turning Creative Ideas into Digital Software Solutions.
iTechOps helps you to turn creative idea's into digital softwares. Our mission is to provide satisfactory, high-quality, cost-effective DevOps and Full Stack Development & Consulting services to enrich individuals, startups, medium and large businesses for their growth and development.
Our Vision
Guiding Constant Growth through Value-Added Services.
Our Vision is to successfully guide and achieve constant growth of our customers by providing best value added services. At iTechOps, we care about our customers and employees to bring a satisfactory humanistic approach to every project we carry on.
Why To Choose iTechOps: Adding Value to Your Business
iTechOps stands out as a customer-friendly organization dedicated to enhancing your business operations. We have garnered high satisfaction ratings from our clients, thanks to our well-behaved staff and exceptional quality services. Here's why you should consider iTechOps as your preferred cloud solution provider for your software development and cloud management needs.
● Customer-Focused Approach: At iTechOps, we prioritize our clients' needs and goals. We take the time to understand your business requirements, ensuring that our solutions, as a cloud solution provider, align perfectly with your objectives. Our customer-centric approach ensures a personalized and tailored experience.
● Value-Added Services: We go beyond the basics to deliver value-added services that make a significant impact on your business. Our expertise as a cloud solution provider in DevOps, Full Stack Development, and Cloud Management allows us to offer comprehensive solutions that drive efficiency, productivity, and growth.
● Positive Client Reviews: Our clients consistently rate us positively, showcasing their satisfaction with our services as a cloud solution provider. The well-behaved and professional conduct of our staff, combined with the quality of our deliverables, has earned us a strong reputation in the industry.
● Expert Team: We have a skilled and experienced team of professionals who excel in their respective domains as a cloud solution provider. Their technical prowess, coupled with a commitment to delivering excellence, ensures that you receive top-notch solutions that meet your expectations.
Choose iTechOps as your trusted partner, and experience the value we bring as a cloud solution provider to your business. Contact us today.